http://www.people.com/article/andrew-ankar-down-syndrome
Although Andrew Ankar was born with Down syndrome, it hasn't stopped him from successfully running his family's Chattanooga, Tennessee, restaurant – even after a customer complained about him working there to the health department.
Andrew, 20, became a co-owner of Ankar's Hoagies after his dad, George, died from cancer last April. Now, he arrives every morning at 8 a.m. alongside his mom, Judy, to open up the restaurant and work a 13-hour day.
But on May 4, Judy received a shocking complaint from the health department – one that questioned why Andrew was allowed to work at the restaurant.
"The health inspector walked in, which randomly happens," Judy tells PEOPLE. "But when he told me why I was so shocked."
The complaint read, "persons unnecessary to the food establishment occupation are not allowed in the food prep, food storage or washing area."
Billy Ulmer, acting public information officer for the Chattanooga-Hamilton County Health Department, told
The Times Free Press
that they followed through and sent an inspector out.
"The inspector's findings were there were no violations," he told the newspaper. "So that's pretty much the end for us."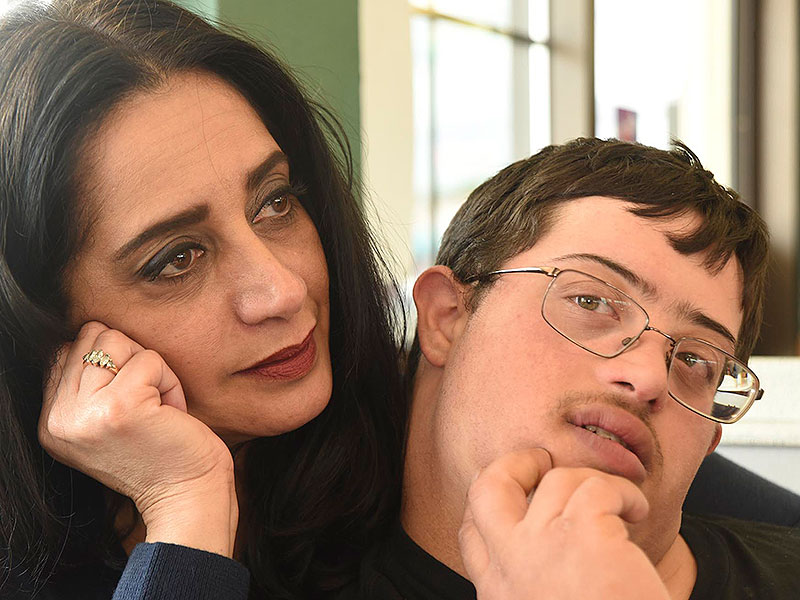 ANGELA LEWIS FOSTER / TIMES FREE PRESS
Andrew's brother, Alex, took to Facebook after hearing about the report that was filed, and passionately defended his sibling following the accusation.
"It makes my blood boil that there are people in this world who don't have an ounce of kindness in their heart to appreciate what an amazing person he is," he wrote. "Sometimes I sit back and marvel at Andrew's ability to love everyone ... even people who aren't deserving of his kindness. He knows no hate."
Since then, Ankar's restaurant, which has been in the family since the '70s, has more than doubled its customer base, with a group organizing a Facebook page called
Support Andrew
to encourage more people to come to the restaurant and meet him.
"I am so lucky to have this kid," says Judy. "He really is a Godsend. He just touches so many peoples live."